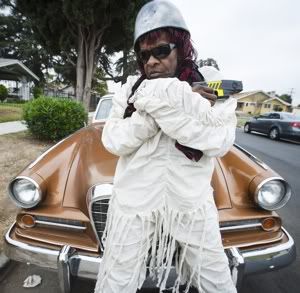 This is what WTF is all about.

Mmmmhmmm. Look directly at it. Take it all in. Let it work on ya.
If you haven't the strength to read this post without an orderly to hold you upright or a rocking chair with arms suitable for clinging, then just read this money quote and know in your heart that worse was yet to come:
From NY Post: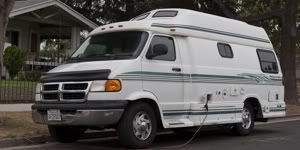 "My music is a format that will encourage you to have a song you won't forget. That's why I got so much money, that there are so many people around, and that's why I am in court. Millions of dollars!" Stone says. "But now please tell everybody, please, to give me a job, play my music. I'm tired of all this s--t, man."
Read on if you dare!
If you haven't been keeping up with the acrobatic fuckery that is funk legend Sly Stone, you haven't been living much dear reader. There are those who give you a taste of the buckras (entire cast of LA Basketball Wives, this would apply to you and your muppet weaves. No, that's too shady, those female muppets at least had their parts straight...) and those who give you an entire bucketfull - and by this, I mean Lauryn "Our Lady of the Perpetually Expanding Uterus" Hill.
And then there are people who give you the entire two scoops of fuckshit in an elaborate seven-layer-lasagna type of fashion - level upon level, gooey cheesy in the middle, and flakes of fuckshit on top. Sly Stone is one such master of fuckery.
The NY Post (on its own, an icon of fierce shade and subtle reads) today is honoring this originator of WTF with an article about his recent homelessness. But the accents of shade - and the implied timeline of decades-long shitdamnery - are the real stars in this article:
From NY Post:
By 1980, the group's popularity had declined enormously from its heyday. Stone appeared on an episode of "The Mike Douglas Show" and promised, "I'm going to do one more album real quick, and if it's not instantly platinum, bye-bye." Are you paying attention Ciara?-THNSly & the Family Stone's 10th and final album, 1982's "Ain't But the One Way," Oh so you're just gonna steal my album title... flopped.
This stunning example of what not to wear apparently disappeared for years before popping back up at
events like Coachella
, where he channeled Cyndi Lauper to encourage negroid participation in the historically white desert music fest. And I'm sure that was very effective.
More:
He finally reappeared during a 2006 Grammy tribute, shuffling on stage, his posture hunched and his neck bent as a result of a fall he suffered at his home. He arrived midway through a medley of his classic hits, played the keyboard and sang for a few bars, waved, then inexplicably left the stage before the song concluded.
Ok I'mma just ask what you're thinking - is this actually Lauryn Hill's father??? Because I can see the behavior symmetry. Speaking of symmetry:
In a nice piece of symmetry, some of his 1971 album, "There's a Riot Goin' On," was recorded in a Winnebago.
< /LIFE >

PS: NYP YOU AIN'T SHIT!!!!!