Beyonce pregnancy = Countdown to Camel!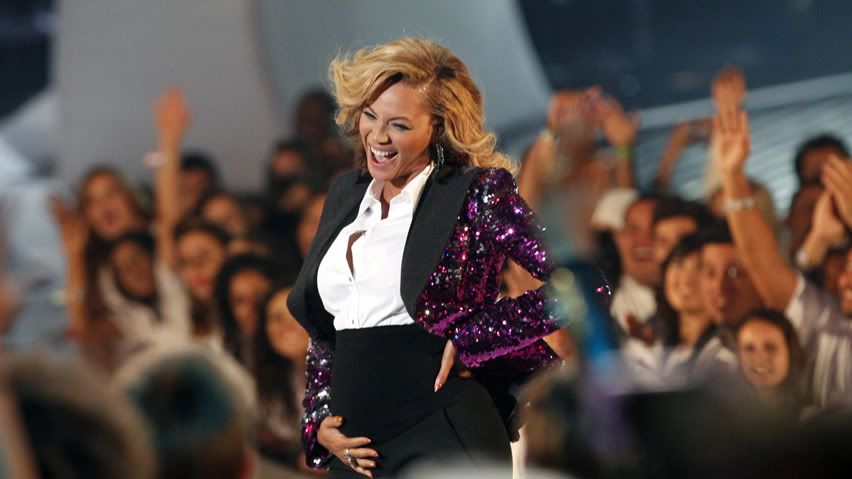 Note to Willow Smith: This child is already up for an in-utero grammy. Be afraid. Be very afraid.

Let Countdown to Camel Calf 2012 officially begin!!!!
(I'm already hawking commemorative camel paw-printed Beyonce pregnant pictures...)
I,like you dear reader(s?), sat semi-rapt in the VMA music awards last night, wondering why Queen Creole High Kicker picked this occasion to give a random fashion tribute to the Temptations.
And then it happened – the moment that destroyed the careers of Fantasia Barrino AND Mariah Carey's spawn:
Beyonce unbuttoned her David Ruffin couture blazer to reveal the distinct in-utero hump of an even-toed ungulate. That's right:
BABY CAMEL IS HAPPENING!!!!!!

*Jay Z releases a powerful nay heard 'round the world*

If you were under a rock or incarcerated last night, surely you've seen the pictures of Beyonce clutching her udder by now! I personally can't really support this – after all Tina Knowles already rolled the dice reproducing with Matthew Knowles' Good Times extra lookin' ass. I just don't know that those Creole genes are strong enough to choke slam the expansive nostrils of the Jay-Z clan.
Whatevs, I've already purchased a sequin-encrusted muzzle and thangs just in case. But RIDDLE ME THIS:
Beyonce's uterus was under more observation than the Muammar Gaddafi compound…
Her snatch was being more closely watched for signs of life than Brandy Norwood's career...
And yet despite all of the Womb Watch 2009, 2010, AND 2011 efforts,
NOT A SINGLE PERSON FIGURED OUT THAT SHE HAD A GUT FULL OF CALF THIS WHOLE TIME??????

Let this be a lesson: Tina Knowles will have NO information get out before it's time!
*drops mic and walks away, after revealing high-rise, calf-protecting Mom jeans*
Meanwhile, while you were busy clutching your hands together and looking to the sky Tyler The Creator's-ratchet-mama style, careers across the globe were devastated by last night's announcement. Among those whose spawn shall now be attending Wendy's University:

Fantasia Barrino:
With the impending birth of this Messiah Calf – tentatively named Calixa Seychelles (concert dates soon to be announced) – any celebrity future for 'Tasia 'Mae's bloodline has been effectively quashed. Damn, damn, DAAAAAMN!
Nick Cannon and Mariah Carey:
Unicorn and Rainbow, or Budapest and Chile or whatever those Nick Cannon and Mariah Carey twin octoroons have been named have to completely reconfigure their career strategies at this time, the planned Milli Vanilli tea having been rendered future- past. Might I suggest being lightskint for a living? Stacey Dash has been riding this strategy for 50-ought years…
But perhaps most devastated
Willow Smith:
Giiiiiiiiiiirl. I heard a mighty boom-clap when Beyonce revealed her new udder. It was the sound of Willow Smith whipping her hair back and forth and falling into a Machiavellian death swirl dip, followed by a Joan Crawford-in-the-rose-garden style meltdown. Reports from the Will and Jada Smith compound have the family putting off its quasi divorce/separation/publicity stunt to regroup. By my estimates, and according to the Matthew Knowles celebrity stunt action plan, they have approximately 10 months before the Messiah Calf appears at Madison Square Garden. Y'all better make it work!
Meanwhile, Keri is somewhere choking on the free smoothie she got as manager of the Jamba Juice over on Euclid. Don't be mad

UPS is hiring!